Cast Iron Pipe Damage? We Can Help!
Information about Cast Iron Sewer Pipes
Many homes and businesses have old cast iron sewer pipes and are experiencing mainline stoppages and backups much too often. Over the years, these old pipes naturally accumulate scale and rust on the inside diameter making it rough for the paper to flow and often leading to a mainline backup/stoppage. We use state-of-the-art drain cleaning equipment, designed specifically for descaling old cast iron sewer lines. Using a combination of custom-designed carbide-tipped chains and sandpaper, we are able to remove the old built-up scale/rust and smooth out the interior surface of the pipe.
What Is Cast Iron Pipe Descaling?
The process of descaling removes the rusty flake scales that have built up inside cast-iron pipes, gradually using a descaling cable, with affixed descaling chain links. A set of tightly rigged chains, which hold steel nail scrapers on each chain link, rotates at high-speed, creating friction in a filing motion that shaves the rust off the pipes. As the rust particles drop to the bottom of the pipeline, it is rinsed down the line with a constant high-pressure stream of water.
By filing the interior rusty scales and flushing the debris down the drain, the descaling procedure opens the pipe for much better circulation. After the removal of the scales, the old cast-iron pipeline resembles a brand-new one in its look, circulation, as well as performance. Descaled cast-iron pipes function much better as those flaky obstructions that trap deposits every time a toilet is flushed are eliminated and the tendency of drains to stop up is minimized.
The descaling process typically starts at the end of the drainage system and continues upward toward the opening. Descaling could be a tedious process of filing the clog-creating obstructions, hydro-jetting the loose scales, and video inspecting to ensure high-quality work. Descaling takes patience and attention, and if done the right way, should be time-consuming.
Descaling Process
Check out this great video

Why You Should Choose Drain Mob
Gone are the days of digging up your entire yard in order to accurately diagnose your drain or sewer problem. With 15 years of experience and top-of-the-line equipment, Drain Mob offers high-quality drain cleaning, camera inspections, and hydro jetting services. Primarily focused on providing exceptional customer experiences, we tailor our services and consultations with affordable pricing and free quotes to exceed all customer expectations.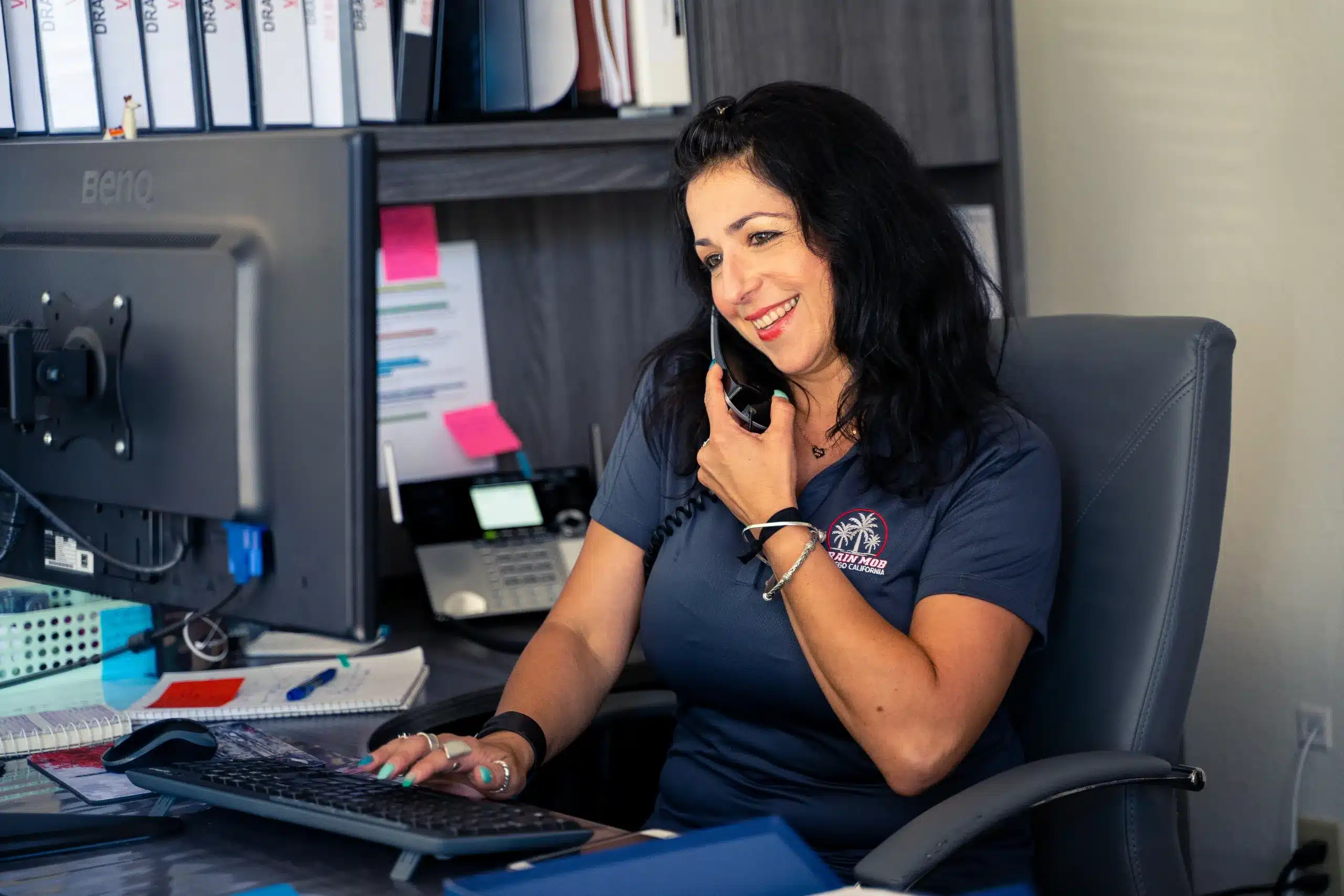 If you suspect a drain or sewer problem or seek an inspection for your new home purchase, don't wait to get started. Contact Drain Mob today to schedule your free quote.