We are your region's premier choice for high-quality drain cleaning, camera inspections, and hydro jetting services. We bring 15 years of experience in the industry to each project we undertake. We are fully equipped to provide services with a high level of competency. Drain Mob, LLC is insured and fully complies with state and federal legislation for your protection.
Great Google Reviews
Drain Mob LLC
Even Better Yelp Reviews
Drain Mob
Request A Quote
"*" indicates required fields
24/7 Hotline
(858) 727-9790
We have over 15 years of experience in cleaning and servicing residential and commercial properties:
Clogged Kitchen Sinks
Clogged Bathroom Sinks
Mainline Backups
Hydro Jetting
Sewer
Storm and Irrigation Drains
All of our technicians are equipped with hydro-jetters and we can handle just about anything.
Roots in Sewer Line
Descale Cast Iron
Grease Traps
Storm/Landscape Drains
Preventative Maintenance
Floor Drains
We have the best camera equipment in the industry, performing the following types of camera inspections:
New Home purchases
Problematic Sewer Drains
Locating Sewer Lines (Depth & Area)
Mapping Out Current Sewer Lines
Finding Tie-Ins
Preventive maintenance is crucial to avoid costly repairs in the future. We perform various types of preventative maintenance for both residential and commercial clients
Have a sewer smell and can't figure out where it is coming from? We can perform a smoke test to find the breach in the sewer line on both commercial and residential properties.
Storm drains (also known as landscape drains) can cause a lot of flooding during heavy rainfall. We can clear the clogged drain and maintain your current drainage system to prevent any headaches.
We are committed to providing an expert cleaning service. Free estimates are waiting for you!
(858) 727-9790
Drain Mob Specials
"We're Gonna Make You An Offer You Can't Refuse"
$20 Off Hydro - Jetting
Residential clients get $20 Off Hydro-jetting service. Must mention coupon when booking.
Terms:
*Cannot be combined with any other offers. Offer valid for first time customers only.
Expires 12/31/2023
Free Video Inspection
Free camera inspection requires proper access. Call to validate
Terms:
*With Drain Cleaning or Hydro-Jetting Main Sewer Lines. Not Applicable with any other offers. First Time Customers Only. Must mention coupon when booking.
Expires 12/31/2023
10% Drain Cleaning
Save 10% on any residential drain cleaning service. Call to validate
Terms:
*Not valid for hydro-jetting. The maximum discount is $100. Must mention coupon when booking. Valid for First Time Customers only.
Expires 12/31/2023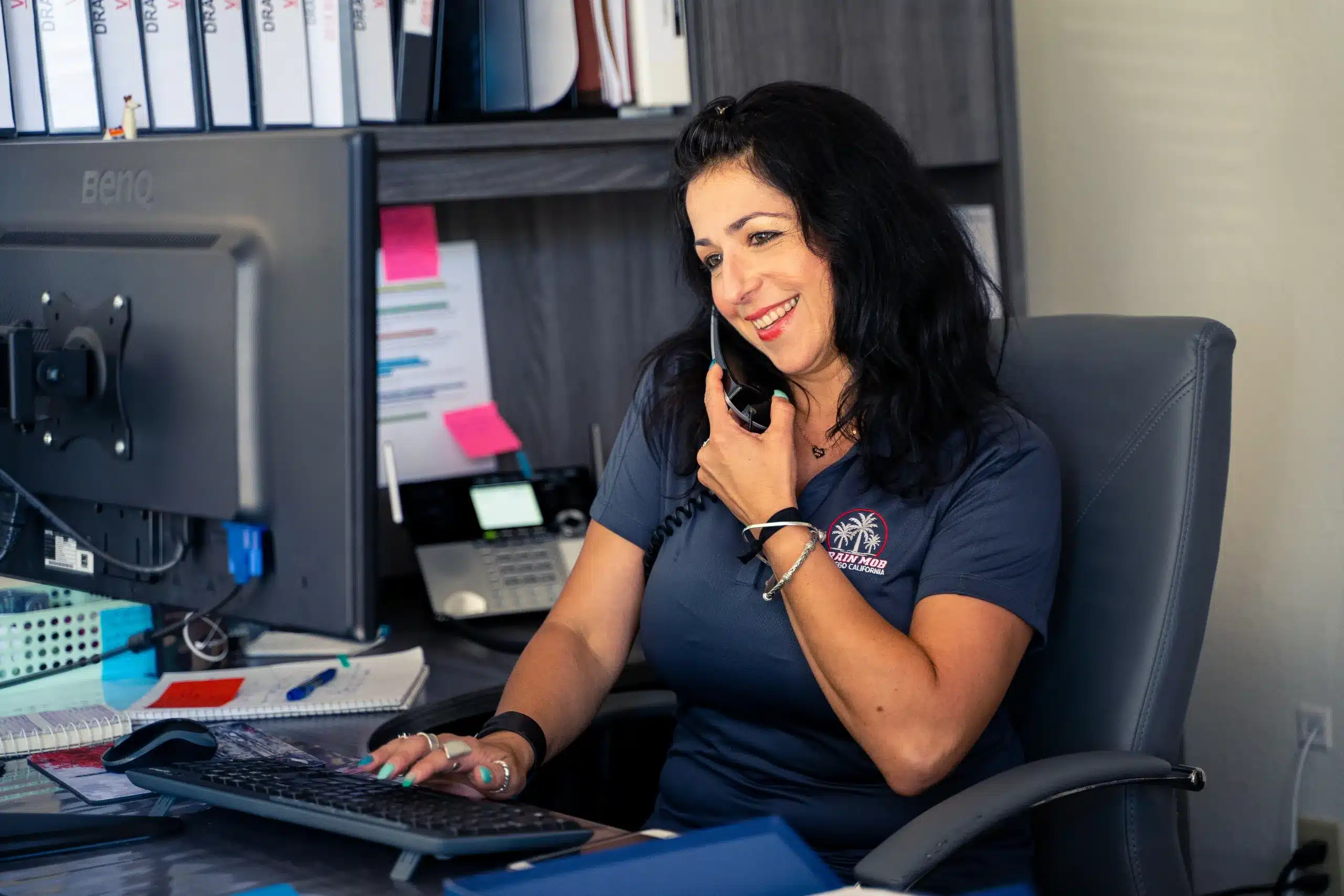 Are you worried and need help with your drains?
Our live dispatch is ready to answer all your questions and schedule your service 24 hours a day 7 days a week